Oil, acrylic, watercolor paints are the most effective ways to express yourself on canvas or paper. Take a test lesson to find out how strong is your strive for perfection – Artacademy will help you with the rest. Learn More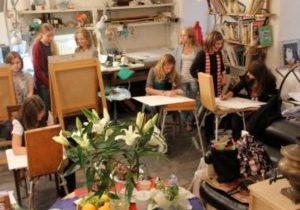 Art hobby or special training program in NYC, our art classes for adults aimed to pursue your individual interest in art skills. Landscape, still life, portrait, abstract painting, all is possible at our Artacademy-USA. Learn More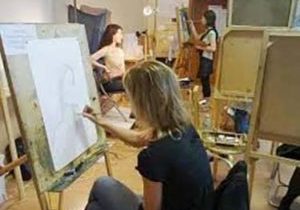 Academic drawing classes with materials like pencil, charcoal, watercolor are best for the beginner level – if you wish to start slow and accumulate basic knowledge of perspective, form, shades, and lights, hatching techniques, that class is right for you. Learn More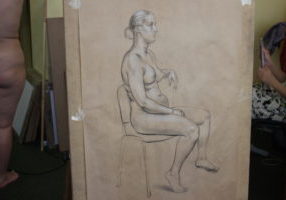 These are the intermediate to pro lessons in academic drawing and sketching of human life models both male and female. Materials – pencil, sauce, charcoal.Learn More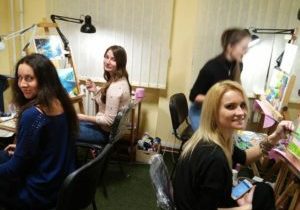 Private party in Artacademy
You wish to spend time with your fiance, relative or colleagues from your office in a friendly, artistic atmosphere, or it's a proposal day and you wish it to be special – then book your private party at Artacademy. Learn More
Private ar lessons aim at those who can not follow Artacademy' schedule or has a specific program in strict terms. We also assist in art projects for beginner artists.Learn More
Artacademy art classes in NYC
We conduct adult art classes of different types. Those, who wish to find their hobby or improve drawing skills in academic drawing, figure drawing, oil painting, watercolor drawing and other media feel free to join our friendly environment. In order to choose the right art class we encourage you to answer the following question:
Do you wish to draw oil paintings on canvas of different types? Then you should attend oil painting classes in our NYC Art studio.
Do you strive for watercolor techniques? – Watercolor lessons just the right choice.
Birthday, dates, office art parties and master classes for those who seek relaxation and intellectual activity.
If college or university awaits you but you feel uncomfortable before admission exams – our portfolio preparation classes will help to create a body of artworks.
You are designer or illustrator, the one you needs human drawing skills – figure drawing classes will suit you best.
Should you explore your inner artistic potential – attend art classes for beginners.
How do we treat beginner artists?
Feeling responsible for our beginner artists we strive to transcend basic knowledge in the most simple way in order to form art skills in your hands. It means that a mix of academic studies with fun activities will give you the best results.
What materials do we use in art classes?
The art studio has high-quality materials, odorless oil paints, spirits, professional brushes and pencils, palette knifes for impressionist painting and papers both for drawing and watercolor of high endurance. For portfolio preparation purposes we have created a separate art classes line in NYC for the fast results and smooth admissions.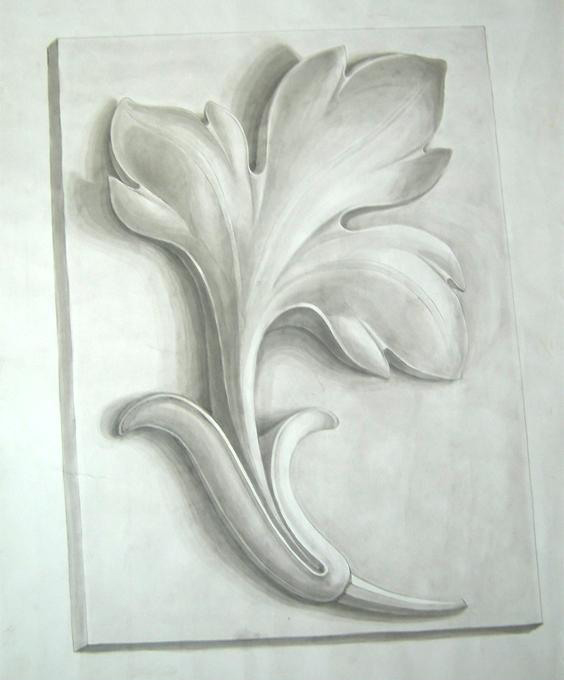 Break boundaries and make your step toward art
Registration for a test art lesson or a master class is free and has no fees in it. We will call you back to negotiate time and media of the first class you will attend. Register for an art class .