Well known fact that figure drawing is the most challenging task for the artist or illustrator.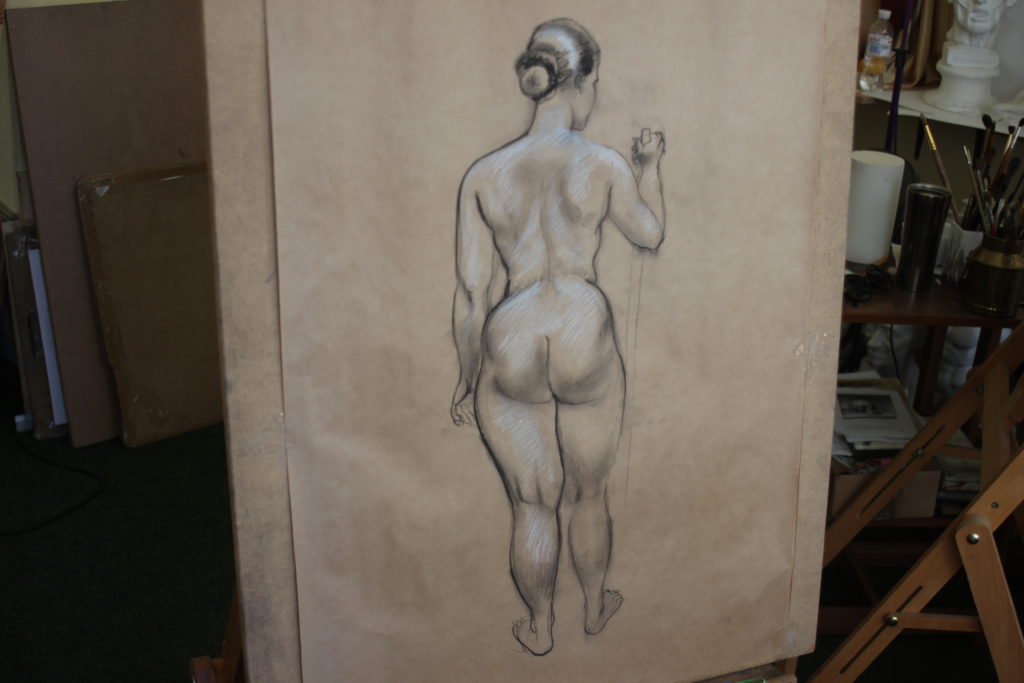 With that issue in mind many beginner artists afraid of such a daunting task and try to avoid it. Nevertheless, the most expensive work in Freelancer world as well as Concept art, GameDev industries is human figure drawing. With Artacademy you can learn step by step levels of model drawings.
What is our educational strategy in figure drawing classes?
Artacademy-USA tries to hire the professional artist. Even more, we train our staff no matter how respectful their background was. Hence, we have a team of pros who know our program. We use the best materials and include them in your package (tier). A special class with plaster figures dedicated to beginners and intermediate level artists. Friendly environment. Comprehensive theoretical structure combined with practical lessons.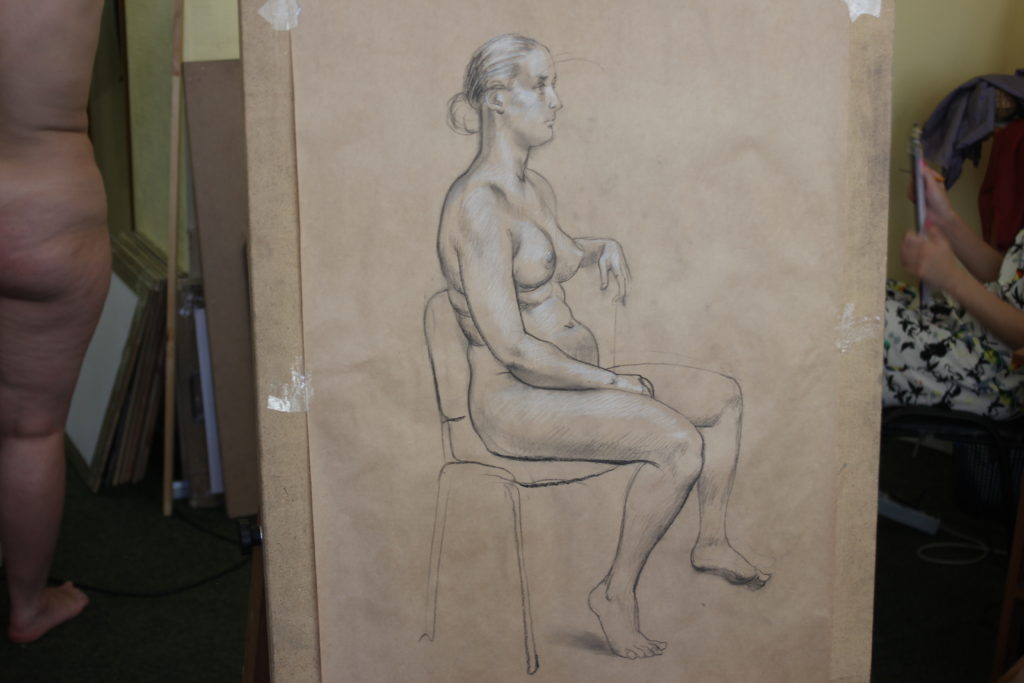 Levels of figure drawing classes in Artacademy
Beginner level where those eager to draw can start an interesting journey towards perfection. During 15 art classes (120 minutes each) we include simple geometrical forms like a cube, sphere, cylinder, pyramid etc... Each student follows particular program developed by his teacher beforehand. This level suits practically anyone.
Intermediate level - aimed at middle-level artists who already passed some art classes here and there and wish to migrate to a professional level. Within 12 sessions (120 minutes each) we will be drawing more complex structures like parts of Greek columns and patterns alongside with skulls, parts of Leonardo David's face, Eye, Nose, mouth and an ear all made of plaster. After this module, you will receive knowledge of human face, ability to draw portraits in soft and hard materials.
Professional level – formed specifically for artists that include life drawing of human models both nude and dressed, plaster torso of Heraclius, Gudon full height figure and different heads and busts of plaster. The course lasts 25 lessons (120 min each in class and 90 minutes life figure sessions)  that include fast sketch techniques, pencil academic drawing and combines both skills for illustrators, artists, oil painters and portraitists, those who need character design and human figure drawing at its top level.
What material do we use in our life drawing classes?
Soft medias like charcoal, sauce, pastel used for fast sketching of model figures and can be bought for training purposes at home and in class. In addition to that, Artacademy supplies with pencil, paper, easels, fully equipped drawing stations with light and individual support for models.
Should you feel a doubt which level to choose please do not hesitate to ask our support team via live chat or give us a call. To register for class just click that button below.
More figure art classes here:
https://artacademyusa.com/figure-drawing-classes-in-artacademy-usa/figure-drawing-class-in-artacademy-nyc/