Artacademy

has a different approach toward drawing classes. According to this notion, we have to understand all classes are flexible.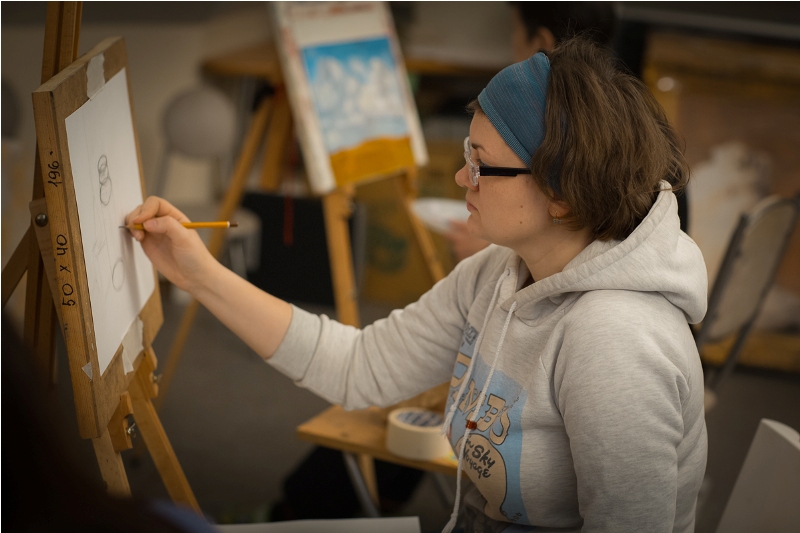 Art studio divides drawing education into 2 parts:
1. Drawing class for beginners - that course dedicated primarily for those you start the art education process and wish either to try and find out whether it suits their needs or need step by step tuition.
We always stand on flexibility, therefore it means that all programs in studio group sessions have an individual approach to every student.
For instance, you came with a photo of a landscape that you wish to draw. We are happy to help you and all necessary theoretical material, perspective, shades and all that will be in your practical drawing classes.
2. Drawing for intermediate level artists - should you consider improving your skills in drawing of different objects and accumulating substantial knowledge in complex form drawing we are happy to assist you.
What do you need for the drawing classes?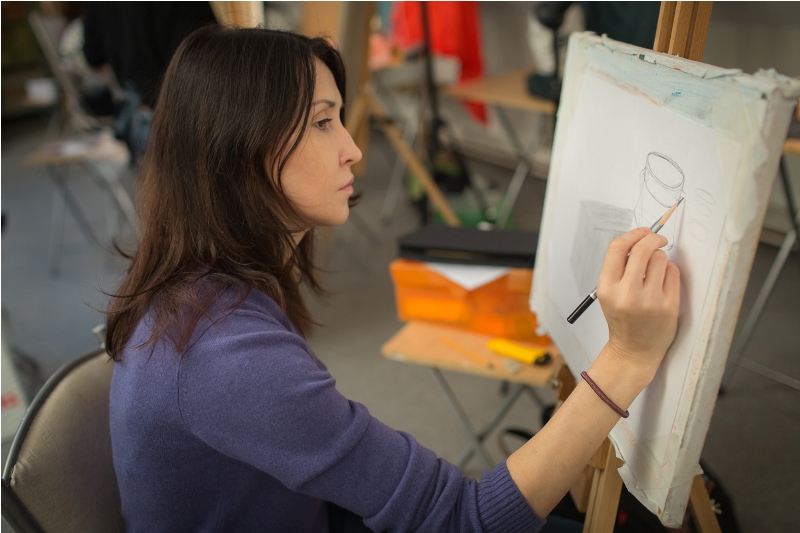 Practically nothing but your good mood and strive for artistic perfection. We have oil types of paints, oil, acrylic, watercolor, canvases, cozy working stations easels, lights, separate for every student.
Will I be able to create pictures after first drawing class?
Actually yes, with a certain amount of desire, everyone, even after the first 2 hours session can use the substantial knowledge received in order to paint a simple picture, landscape, sketch of fruits at home.
How to mix basic colors, how to make preliminary drawing all that will be your first lesson practice.
What will be my first picture at drawing classes?
It depends on your wish to follow the academical path where we use geometrical figures to teach perspective, composition, form shading and lights, hatching, or more relaxed, hobby way where oil or watercolor, acrylic paints are used to create beautiful landscapes, still lifes and abstractions.